Guess what? The Super Savings Promo is on at UBA, and we're turning your savings into a PARTY! Picture this: You save, and we make your money grow like a champ! From now until February 2024, get 10% interest when you save GHS300 or more 

Do you want to create a bright future for your children? Well, start them right. Initiate a standing instruction (SI) of the minimum of GHS300 and earn the best interest rates. Now here is the catch. You win a 13th month for your child if you keep the SI for a whole year. Yes, you heard right. Only at UBA.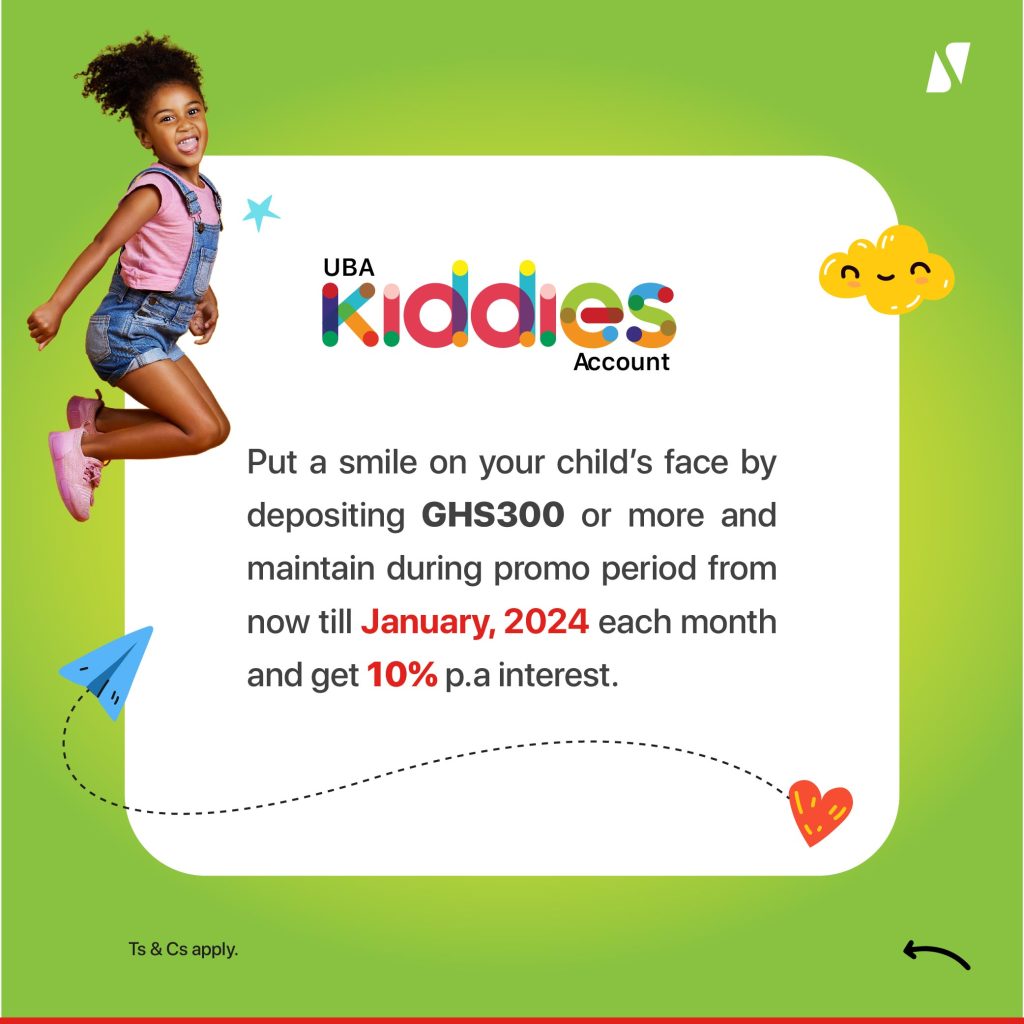 Do you want to save to pay your rent or school fees, buy a car, or the deposit for your mortgage? UBA has just the right product for you. With your UBA Target account, you have both savings and a current account and still earn interest. At UBA, we help you to #BeatYourChallenge.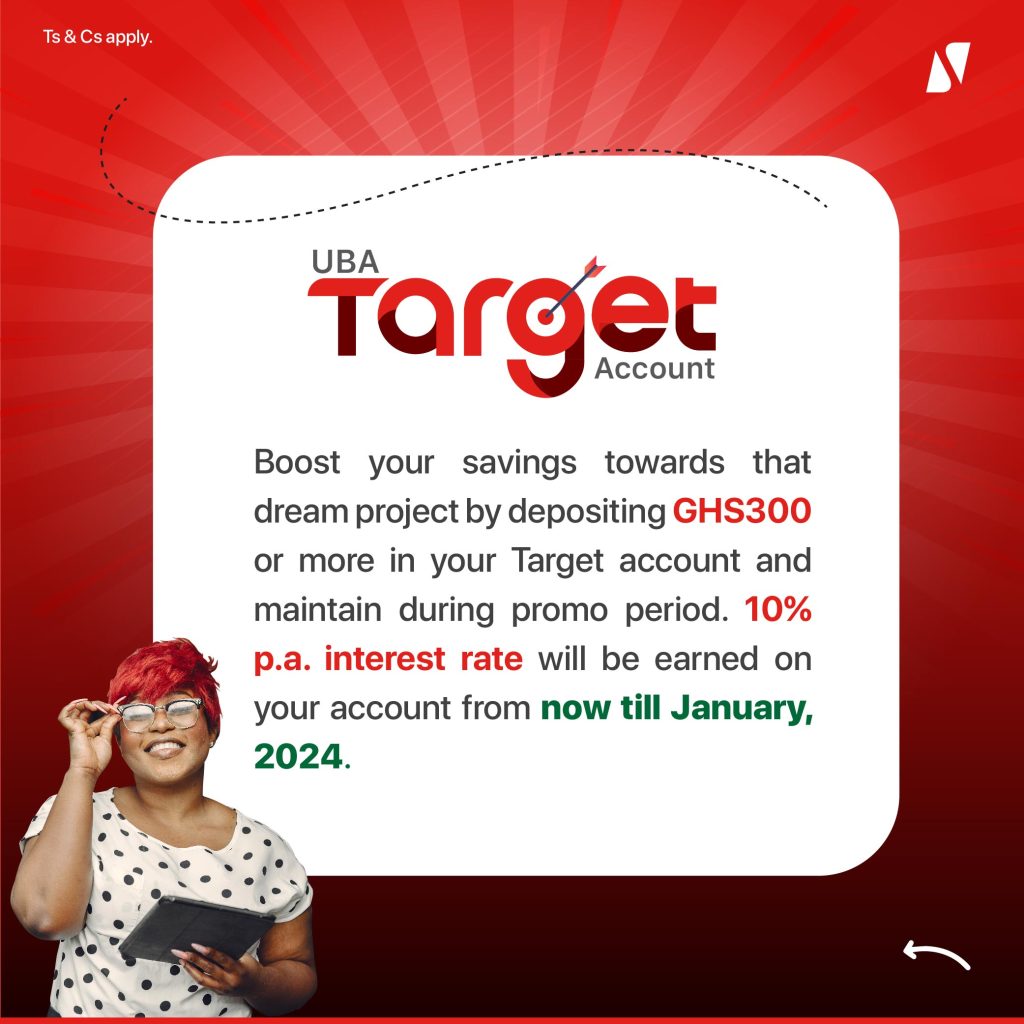 Are you looking for additional "allowa" and a place for your internship during the long vacation? Why don't you save and still get all these with the best interest rates ever? With a minimum of GHS300 monthly savings, you are in for these amazing offers